Alumni is an important link, whether it is for the past students, present students or the university itself. For the past students, it is nostalgia and a feeling of giving back to their alma mater. For the current students, it is a benchmark of where they can reach and beyond, plus the mentorship available from the alumni. For the university, it is a source of pride as well as resources, and the most important, a continuous interface with the industry.
DDU Alumni Association
The DDU Alumni Association, formerly DDIT Alumni Association (DDITAA) was established in August 1993 under the strong and dynamic leadership of Dr. H. M. Desai as the President, with its headquarter at the DDU, Nadiad and chapters at Ahmedabad, Ankleshwar, Vadodara and Dallas (US Chapter). It has a membership strength of more than 4500 past students.
The association is proud of its members, as most of them have excelled in their respective fields. Many of them have won coveted awards and more than 1000 members are settled abroad. The association has been promoting interaction among industries, ex-students and the university to enhance the cause of technical education.
It is an active association and has organised or conducted more than 125 seminars, lectures and workshops at various places like Ahmedabad, Vadodara, Ankleshwar and Nadiad. Alumni making single large donation (above INR 25000 / $5000) to the University is acknowledged and added to the Roll of Honour of the University.

The main objectives of the association
To establish and maintain contact among past students, present students and the teaching staff of DDU

To raise and maintain high standards of education by interfacing with the needs of the industry

To connect with industry for the benefit of students, like projects and placements

To extend financial assistance to deserving present and past students of the University for academic purposes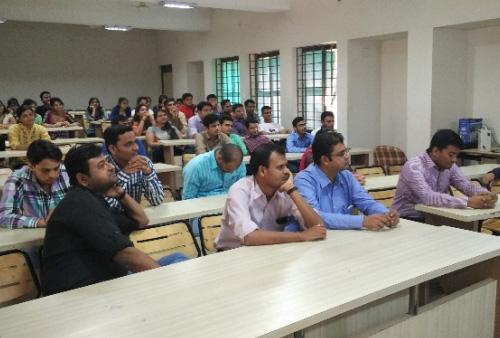 The current activities of the association include
Organising seminars and workshops to prepare leaders for the new millennium

Providing financial support in the form of merit-cum-means scholarships

Providing travel assistance to students for participating in academic activities

Awarding prizes to rank holding students

Assisting in arranging campus interviews, placements and industrial training

Maintaining a database of ex-students

A new year gathering is arranged every year for local members on 26th January, after the flag hoisting ceremony. Other trips with family are also organised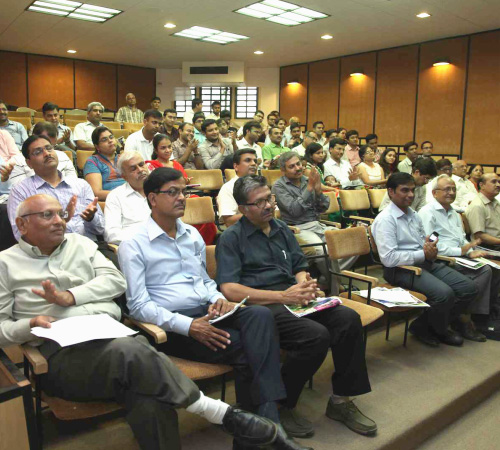 Shri Pradip & Daksha Dalal donated Rs. 11,00,000 for Ventilator and Monitor
Support in Covid-19 Pandemic
The world has experience a never before kind of pandemic situation in the past one and half year due to Covid-19 virus. India being a highly populated country, the magnitude of impact was unimaginably high. The plight of patients to get a bed, a bed with oxygen and a ICU with ventilator was a big issue and obviously the Government machinery cannot cope-up on its own to resolve it. Shri Pradip Dalal, who is 1973 batch Chemical Engineering Alumni and based in USA, decided to come forward to help the people of Nadiad, where he had his graduation from Dharmsinh Desai University and donated Rs. 11, 00, 000/- (Eleven Lacs Rupees) to Dharmsinh Desai University's Shri. N. D. Desai Faculty of Medical Science and Research for Ventilator and Monitor.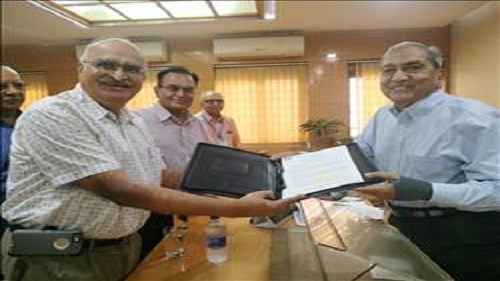 Shital Mehta, CEO, Pantaloons Fashion & Retail Ltd. (part of Aditya Birla Nuvo Ltd.)

Shakeel Kadri, Head of US Centre for Chemical Process Safety (CCPS) of the American Institute of Chemical Engineers (AIChE)

Manish Mathuria, co-founder and CTO of InfoStretch

K. C. Jani, Executive Director, IDBI Bank Ltd.

Shailesh Gandhi, Dean (Programmes) at Indian Institute of Management, Ahmedabad

Yatindra Sharma, Managing Director of KHS Machinery Pvt. Ltd.
Manish Sheladia, co-founder of CIGNEX Technologies (Acquired by Datamatics Global Services)

Parindu Bhagat, Independent Director of Indian Oil Corporation

Vijay Patel, an Indian lawyer and a former member of parliament

Nitin Tailor, Founder & CEO, Serve Happiness Foundation(NGO)

Jaimin Vasa, Managing Director of Vasa Pharmachem Pvt. Ltd. and president of the Gujarat Chemical Association(GCA)