Prosthodontics, Crown & Bridgework and Oral Implantology
The Department of Prosthodontics was established in 2005. Currently headed by Professor Dr. SOMIL MATHUR, who is a skilled clinician and an astute academician. The department of Prosthodontics chiefly deals with replacement and rehabilitation of missing hard and soft structures of the oral cavity. Offering a plethora of treatments spanning removable dentures to esthetic dentistry and dental implants ,the department progressed to a post graduate training centre in 2011,with the inclusion of 3 students per year in the master's program. Since inception thousands of patients have benefitted from receiving successful treatments provided by master clinicians using state of the art materials and cutting-edge technology.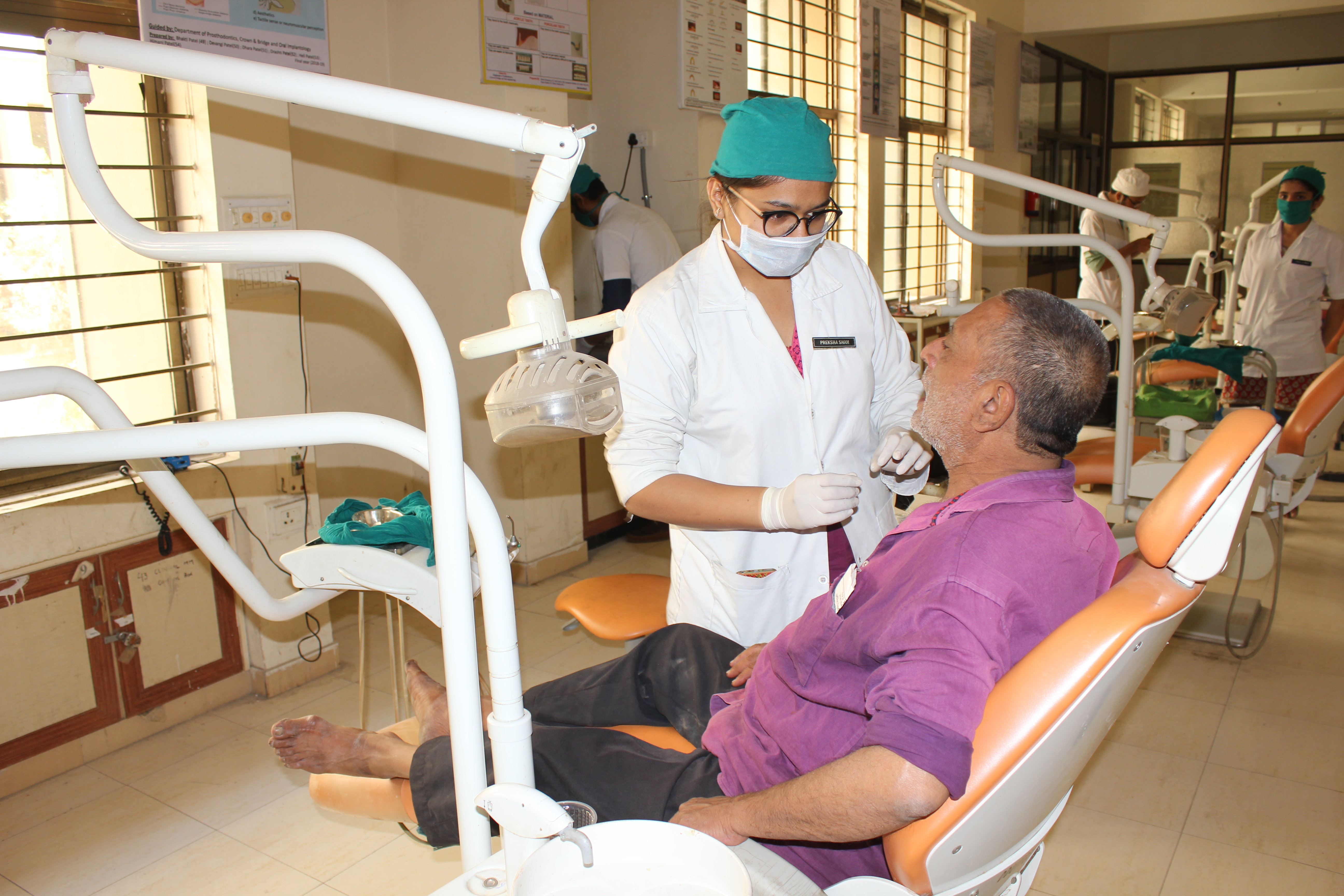 Maxillofacial Prosthesis
A subspecialty of Prosthodontics that involves rehabilitation of patients with birth defects or disabilities developed due to disease or trauma.
Dental Implants
Dental implant is a "root" device, usually made of titanium, used in dentistry to support restorations that resemble a tooth or group of teeth to replace missing teeth.
Laboratory Setup
The Department has an in-house laboratory monitored by a senior prosthodontist. It produces international standard crowns, bridges, dentures, metallic dentures and ceramic work.
Flexible dentures
Softer and more flexible acrylic is used to make dentures of a superior, lighter and of easy-to-wear quality thereby enhancing patient comfort and a better fit.
Immediate Dentures
Denture treatment can be planned in advance in such a way that the patients receive their dentures immediately after the removal of their teeth.
Aesthetic treatments
The highly skilled practitioners in the Department provide a wide range of aesthetic treatment options like smile designing through laminates, metal free ceramic restorations.
Complete Dentures
We produced customised removable denture sets suited to individual needs using a wide variety of materials.
Crown & Bridgework
One of the most common treatment modality is the construction of crowns and bridges (caps) to replace missing teeth, for treatment of teeth which have undergone root canal treatment or those that are discoloured, broken, slightly or moderately misplaced.
Partial Dentures
Specially designed acrylic or metal-based partial denture sets for patients who have a few teeth remaining.